About Us
Our comprehensive inventory, world-class pharmacists, competitive prices, and specialty services make Top Notch Family Pharmacy one of Virginia's most popular independent pharmacies.
Real people you can talk to
Dedicated to Serving Our Local Community
Deeply rooted in Charlottesville's health care and small business communities, Top Notch is truly your hometown independent pharmacy.
We believe that a trip to the pharmacy should be an intimate experience, where customers do not feel like they are merely part of a transaction. Simply put, we're real people you can talk to. Our small, friendly, dynamic team is specially trained in their vocational proficiency and customer service. Our regular customers quickly get to know our pharmacists & staff.
Quality Pharmacy Services at an Affordable Cost
And with our state-of-the-art compounding lab, we are one of the only pharmacies in the area that can mix and dispense certain medications!
Our inventory of prescription medications, OTC medications, and general store items is vast and comprehensive. We go the extra mile to make sure that your pharmacy experience bests the competition, at a price lower than the competition. We spend hours each week ensuring our drug pricing system is fair and current. Many patients (especially cash customers) have commented on how our drug prices were much lower than they expected after dealing with retail chains for so long. If you can find it in a large pharmacy chain, you can find here and for a fair price.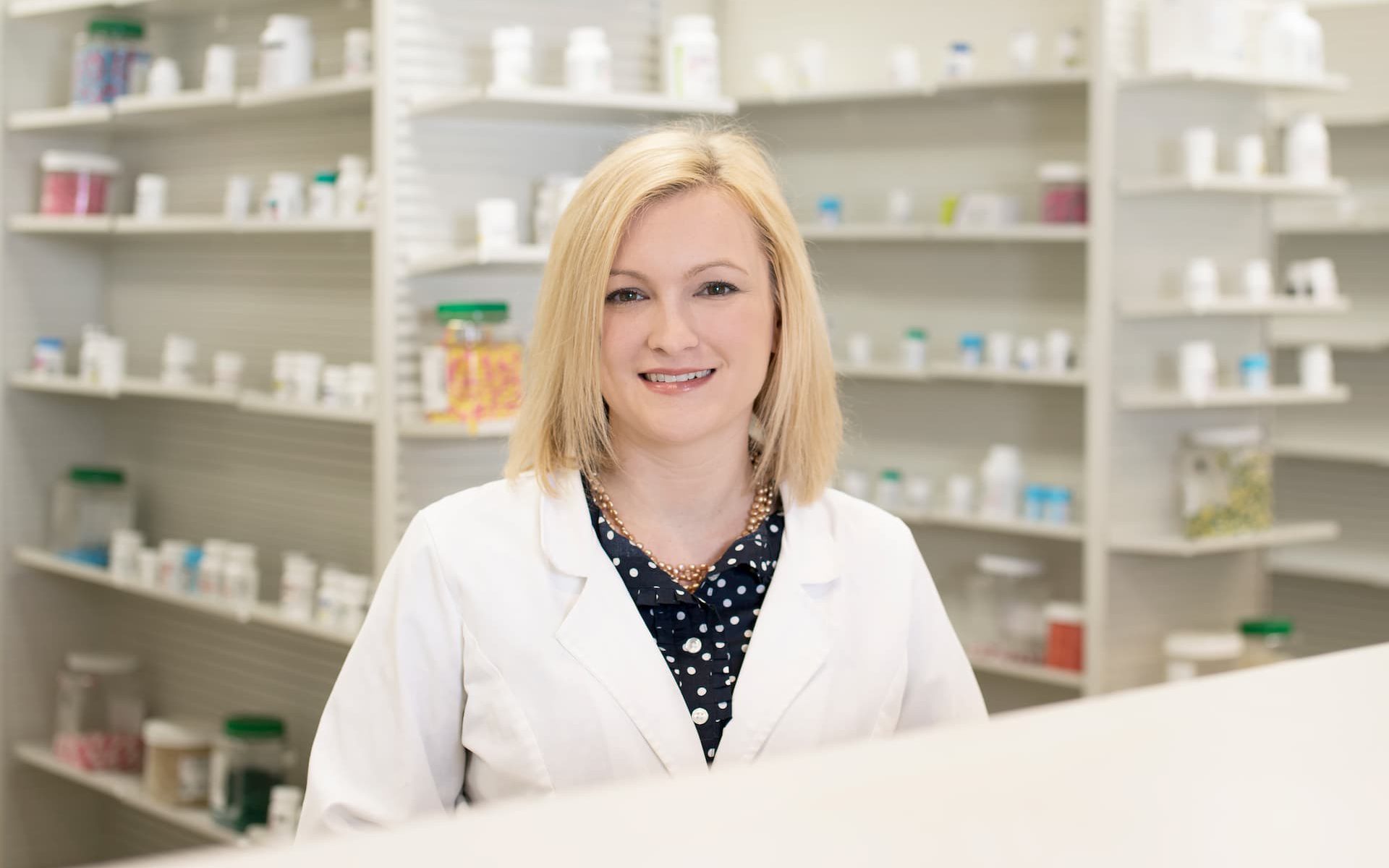 Leah B. Argie
Owner and Head Pharmacist
---
I am a Virginia native lucky enough to grow up only a couple hours south of Charlottesville in Danville. Some childhood memories become unclear as one grows older, but there's one thing I can say for sure: All I ever wanted to be was a pharmacist. For my first career day in third grade other children showed up as astronauts, ballerinas, and football players, but I went as a pharmacist.
I always loved the local pharmacy in my hometown and visiting the caring pharmacist that worked there. When I was 15, I got a job working at a pharmacy in Danville. By the time I was 30, I had spent time working for retail chains, independent small stores, hospitals, and mental health pharmacies. It didn't take me long to realize that independent community pharmacy is where I wanted to be.
I gained a tremendous amount of experience at VCU – Medical College of Virginia Campus. Not only did I graduate with my PharmD degree, but I was fortunate enough to be accepted into 1 of 5 residency positions in the VCU Community Pharmacy Practice Residency Program. Being a pharmacist doesn't require a residency. However, it was important to me to seek advanced training to be on the cutting edge of pharmacy practice in order to better serve my patients with the most innovative patient care services around.
Helping improve people's health and serving the general public are very rewarding activities for me. I invite you to come experience our state-of-the-art facility. My staff and I are always ready and willing to assist, with a genuine passion for what we do. Whether you need a vaccine administered, prescriptions filled, or would just like to browse our retail offerings, there is something we can do for you. I encourage you to browse our site, give us a call, or come visit us in person to learn more!